Jury views last 2 hours of post-arrest interview, abuse photos in Catawba County Superior Court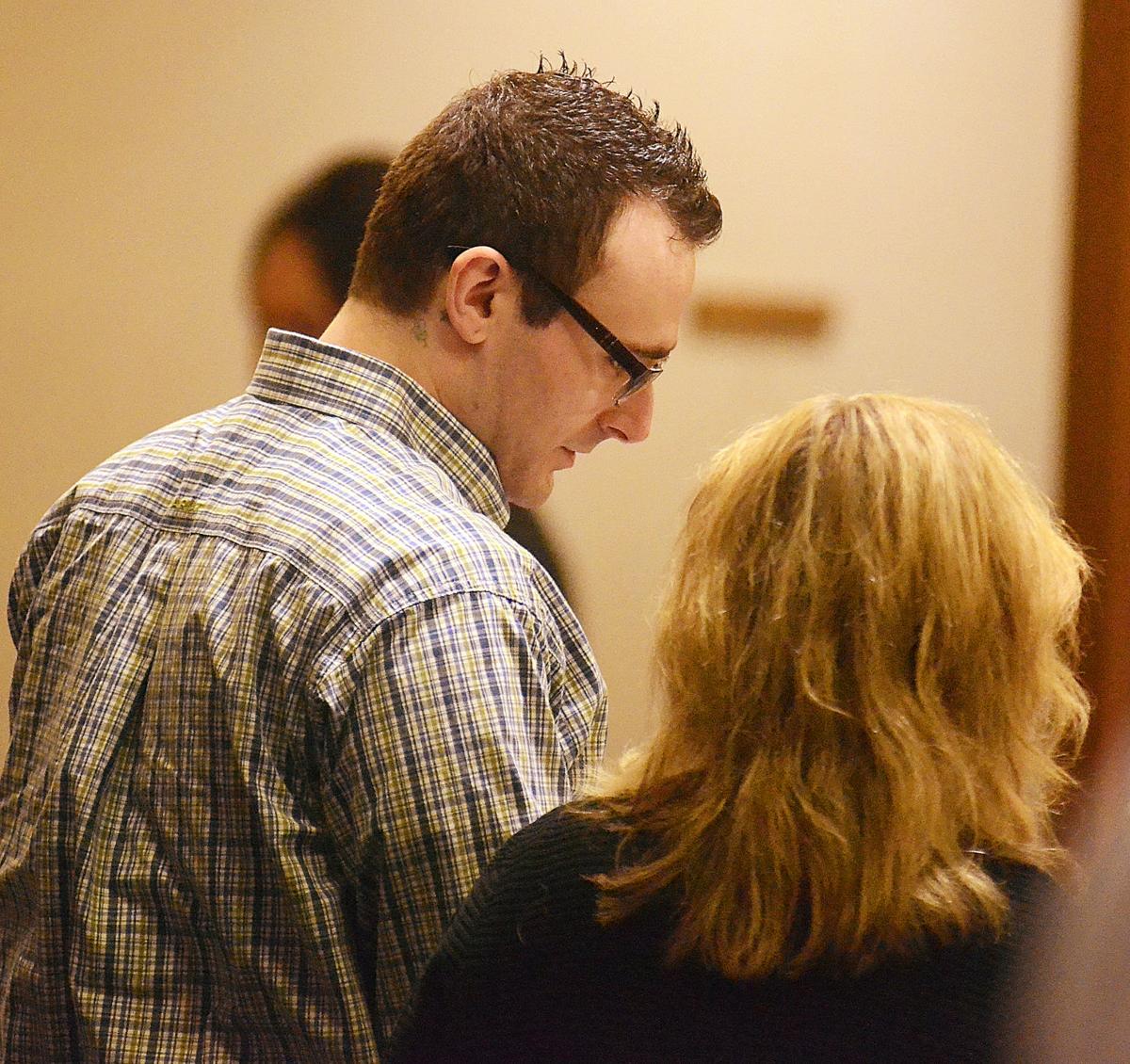 NEWTON— There were several intense moments in Catawba County Superior Court on Friday, including when the jury heard the defendant admit to investigators in his post-arrest interview the victim was dead when he removed him from the bathtub.
However, in the first two hours of his post-arrest interview, the jury heard Thursday afternoon William Howard Lail III tell Marc Sharpe and Heath McBride, State Bureau of Investigation assistant special agents in charge, Jaydon Ray Sandlin, 1, was conscious when he was removed from the bathtub.
During the final two hours, Sharpe and McBride testified they used the skills they learned in seven different interrogation courses to lead Lail to a confession.
"We were getting the same story, and it didn't match the crime scene," McBride said on the witness stand Friday, explaining why he decided to raise his voice at Lail during the interview.
In the footage, Sharpe and McBride asked Lail if he intentionally harmed Jaydon.
"Did he drown?" McBride yelled. "Did he drown in the bathtub? Either you found him dead in the bathtub or you forced water down his throat and murdered him."
Lail began to sob and yelled back, "I did not murder him! I tried to save him."
The agents consoled Lail as he admitted Jaydon was dead when he came back to the bathroom after making a few phone calls on the computer, describing him as on his back, unconscious with his face at water level.
"He's been in that bathtub hundreds of times and that never happened," he said, continuing to sob.
Lail is charged with one count of first-degree murder and four counts of felony child abuse. He does not face the death penalty. He is accused of murdering Jaydon and physically abusing both Jaydon and his older sister, Kylie Madison Sandlin, at a residence in Long View. Kylie was 3 at the time of Lail's arrest.
Kylie and Jaydon were the children of Lail's now ex-girlfriend Whitney Weathers.
On May 3, 2013, after removing Jaydon from the tub, Lail told the agents in the interview he tried to perform CPR.
"I don't know if I was doing it right," he said.
When he realized CPR was not working, he ran to a neighbor's house to call 911 because the computer wouldn't call 911.
"(Jaydon's) stomach was bloated and water came out of his mouth and nose," Lail added. "If only I had come back in there sooner."
In the video, he was visibly and audibly upset as he told the agents Jaydon had a beautiful smile, and he was worried about losing Kylie because "she loves me to death."
The agents asked Lail if the autopsy would show any other injuries on Jaydon other than burns, and Lail said no.
A week and a half prior to Jaydon's death, Lail said Jaydon and Kylie were scalded by the running faucet water after he left them alone in the tub to take the trash out. When first responders arrived to the scene, they discovered severe burns and bruising on Kylie and Jaydon.
A few weeks after Lail's arrest, McBride said he and a few other investigators with the SBI and Long View Police Department returned to the Long View residence to inspect the water heater and test the temperature of the bathtub water when it came out of the faucet.
McBride testified the setting on the water heater was 140 degrees. When he turned on the water in the tub, he used an infrared thermometer and a meat thermometer to measure the temperature.
The infrared thermometer read as 142 degrees, and the meat thermometer read as 131 degrees.
"I observed the actual knobs of the tub were tough to turn on and off," he added.
Other than meeting with Lail, McBride met with Kylie at the hospital along with the social worker who was assigned to her the day Jaydon died.
"(Kylie) was in a hospital gown," McBride told the jury from the witness stand Friday. "She had burns around her neck. We were trying to play with her."
But Kylie was not playful; she was quiet, he added.
Kari Whisnant, who was a social worker with the Catawba County Department of Human Services at the time, testified after McBride.
May 3 was the first time Whisnant met Kylie.
When Whisnant entered the room at Frye Regional Medical Center, Kylie was in a diaper and children's hospital gown.
"I saw burns in various stages of healing across her body," Whisnant said. "There was a large, thick scab on her back."
Whisnant began to go into detail about the questions she asked Kylie concerning her injuries and Kylie's answers when defense attorney Victoria Jayne objected on grounds of hearsay.
Assistant District Attorney Michael Van Buren asked Superior Court Judge Forrest D. Bridges to have his opinion be heard outside the presence of the jury.
For the next hour and a half, Jayne and Van Buren presented arguments to Bridges, with Van Buren advocating for the testimony to be permissible, citing several court cases in an effort to establish precedence.
After careful consideration and review of several U.S. Supreme Court case rulings, Bridges overruled Jayne's objection, the jury was called back in and Whisnant was allowed to share the May 3 conversation she had with Kylie about her injuries.
"I said 'Kylie, what happened?'" Whisnant said, telling the jury about the large scabbed over area on her left leg that extended from her upper thigh all the way down to her ankle."'How'd you get these boo-boos? Who hurt you?'"
Kylie tensed, jerked her head up to look at Whisnant, scrunched up her face and said, "Daddy," before looking back down and continuing to play with the toys in front of her, Whisnant described.
Prior to inquiring about Kylie's injuries, Whisnant tried to play with her and asked her simple, non-incident related questions to establish trust. She told the jury Kylie was quiet, didn't make eye contact and only gave yes or no answers until she was asked who hurt her.
Photos of Kylie's injuries, taken by Whisnant, also were shown to the jury.
The photos revealed a large, red mark on Kylie's forehead that extended down the bridge of her nose next to her right eye and right cheek.
Additionally, the photos showed bruises on every part of Kylie's body, including her arms, hands, feet, ankles, legs and back.
As for the scabbed over areas, which Whisnant said appeared to be burns, the top of her head was scabbed over and missing patches of hair, along with scabs on the back of her neck and back in various stages of healing, including her left leg.
Photographing injuries when DSS is called is protocol, Whisnant told the jury. She photographed everything she saw that didn't have a clear explanation.
Aside from her injuries, there was a photo of the diaper Kylie was wearing when she arrived at the hospital. It was covered in feces.
"She looked dirty; her hair was oily, and her feet were dirty," Whisnant said.
The trial will continue Monday at 10 a.m. The state is expected to rest its case Tuesday.