HIGH POINT — She's grown up before our eyes, living a life measured in milliseconds. And yet four-year cycles whistle by as if borne on a strong wind.
Heather Richardson Bergsma is in South Korea to compete in the Pyeongchang Games, the third Winter Olympics of her speedskating career.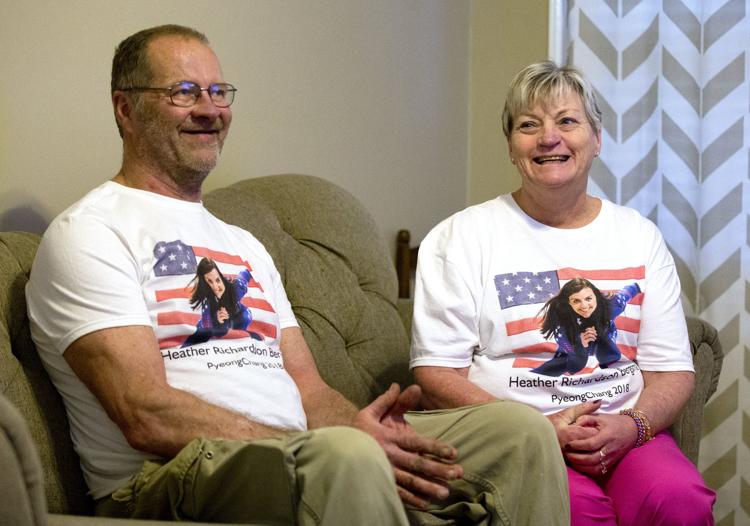 Pat and Jeff Richardson see reminders of their little girl all over their cozy, one-story home on Elmhurst Avenue.
Family photographs and newspaper clippings stuck to the refrigerator with magnets.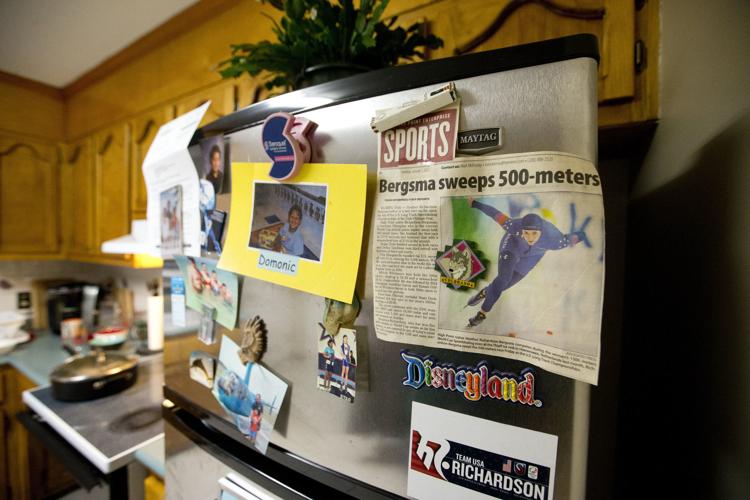 A poster from 2002, when then-13-year-old Heather competed at inline skating's U.S. Championships.
A curio cabinet stocked with mementos, including a trophy commemorating Heather's world record on the ice in speedskating's 1,500 meters right next to a brick salvaged from the rubble when High Point's Rol-A-Rink was torn down in the spring of 2014.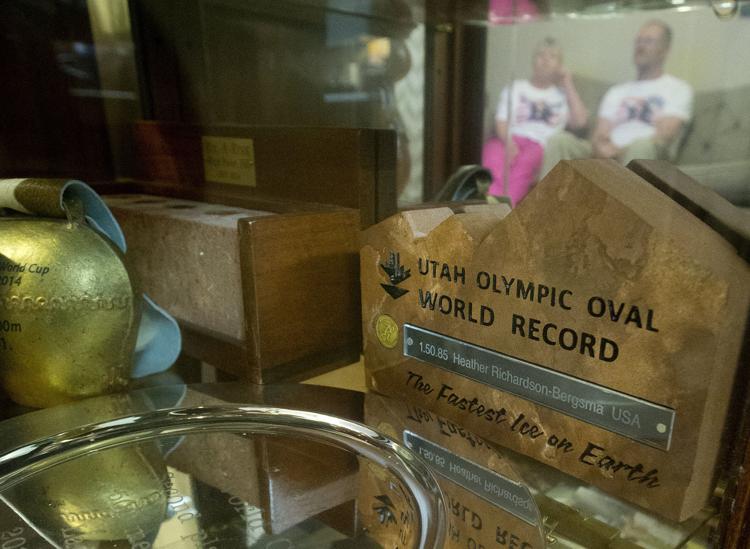 The brick, from the roller-skating rink that once stood a short walk from the Richardson house, was a wedding gift when Heather married Dutch speedskater Jorrit Bergsma after the last Olympics.
Speedskating's power couple lives in the Netherlands, near Jorrit's childhood home in rural Aldeboarn. But the bond to her High Point home remains strong.
"We still talk every day," Pat Richardson says, "most times twice a day."
Mother and daughter are close. They have cell-phone numbers one digit apart.
"It's hard. We miss her a lot," Pat says. "But thank goodness for Skype and FaceTime and the Internet. When we miss her, we can call her and talk to her."
Olympic travels
They'll see her in the flesh in the coming days.
Pat and Jeff will watch the opening ceremonies on TV in High Point. On Saturday morning, they and a few friends will fly from Greensboro to Dallas to South Korea.
It's 13 hours in the air to see their daughter's third Olympics. They made the trips to Canada in 2010 and Russia in 2014, too.
"It feels like the first Olympics all over again," Jeff Richardson says. "It always feels like something new, every time. We're super proud of her."
Heather has qualified in five events, more than any other U.S. speedskater, but there's less hype this time around after Team USA was shut out in Sochi.
She's still chasing her first Olympic medal, but the High Point Central graduate has won a staggering 85 World Cup medals and three of the last four overall women's titles.
"This time does feel different," Pat Richardson says, "because it could be her last Olympics, because of her age and everything."
Heather will turn 29 years old next month. During a springtime visit home, she said she would like to try for the 2022 Games before retiring.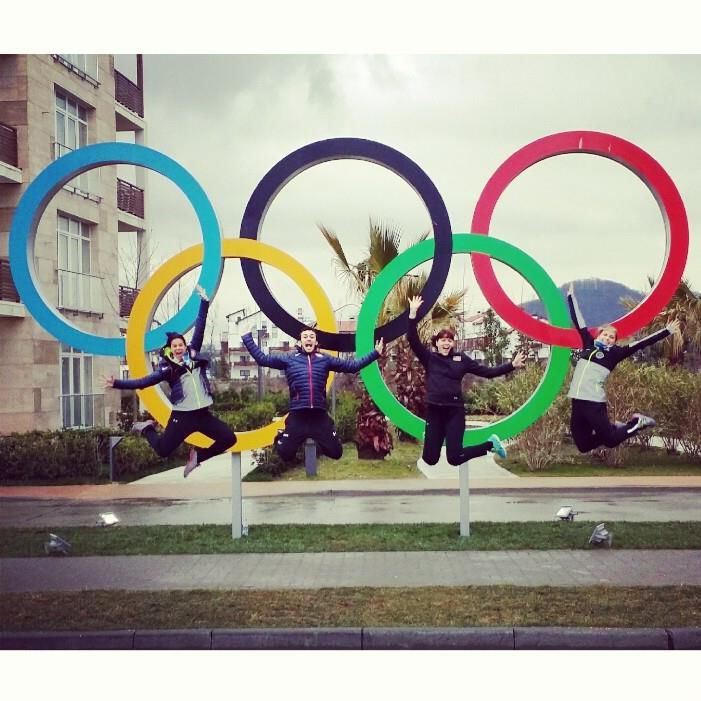 "She may want to do one more Olympics," Pat says, "but in between, I'm sure she wants to start a family as well. I don't know how that will play into it. But over there in the Netherlands, there are women with children who still skate competitively for the pro teams. So it can be done."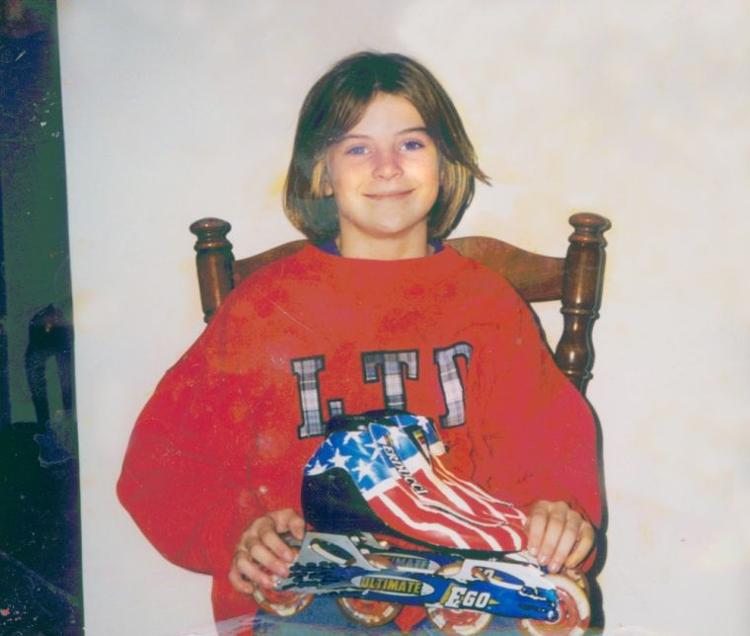 The toughest thing would be the travel. Since starting as an elite inline skater at age 9, international competitions have taken Heather to Europe, Asia, South America and all over North America.
Travel is expensive, and when both parents couldn't afford to attend, Jeff and Pat took turns accompanying Heather.
This will be Jeff's second trip to South Korea. The first was in 2006 for an international inline meet.
"It was in PyeongChang, but it was in the northern section (of the county)," Jeff says. "It was real nice. She was maybe 17 years old, and she won two or three medals while we were there."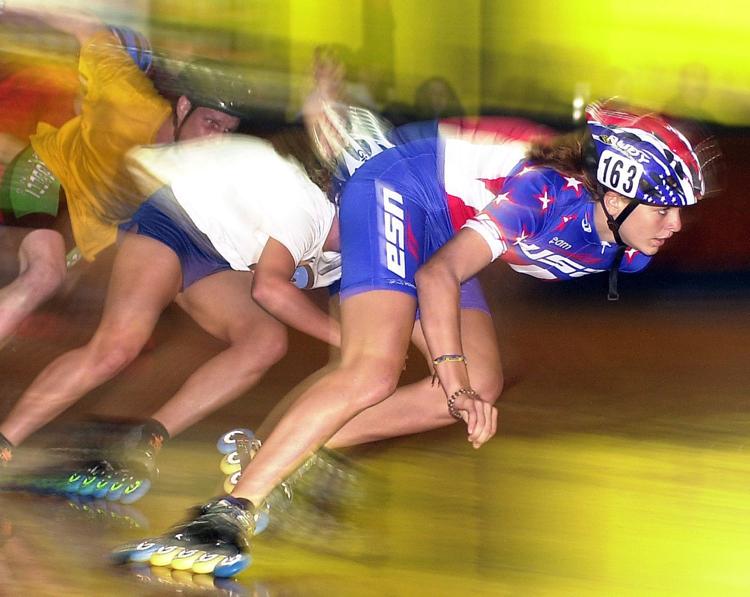 At the Games
On this trip, all the venues will be new. And the crowds at each will be state-fair huge.
The Richardsons will stay in the so-called "coastal cluster" about a 30-minute train ride from the venue.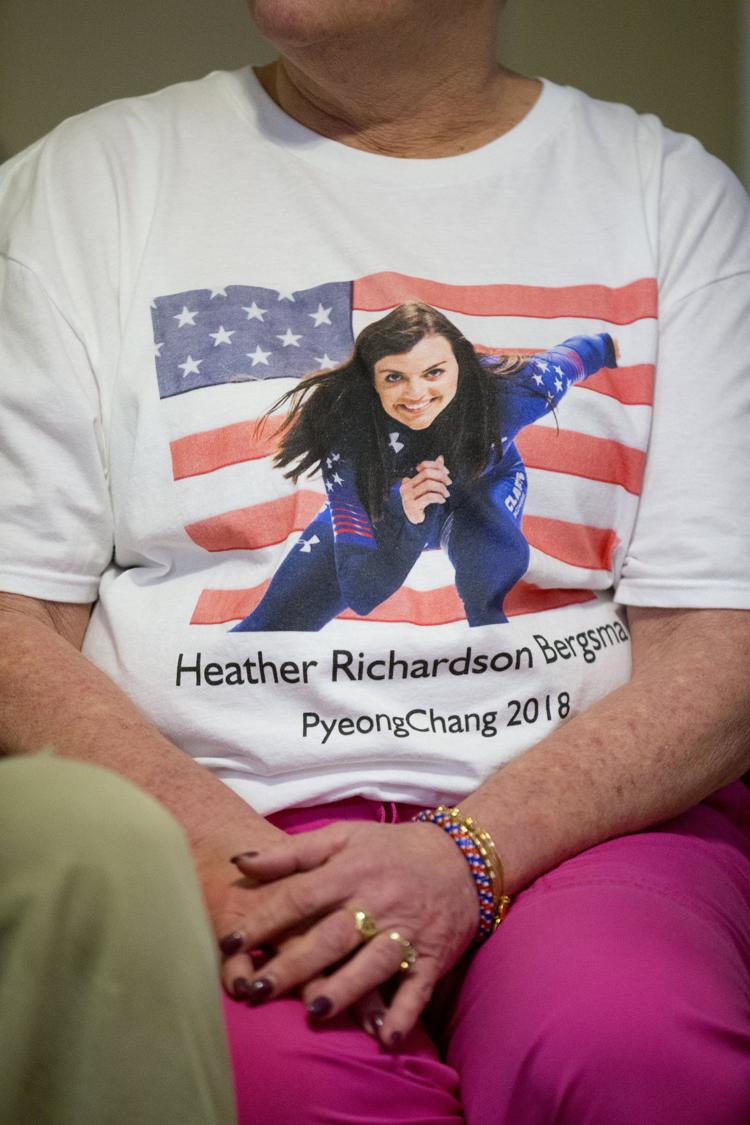 "The past Olympics, we would see her several times during the Games," Pat says. "But this year, with her having a different coach (Dutchman Jillert Anema) than the rest of the USA coaches, they decided that she needs to stay focused on what she's there for. So even though she would like to spend time with us, she's not going to until after (her events) are all done and over with. Then we can see her."
The all-business approach carries over to the Olympic Village, too.
Even if it's not by choice.
"I asked her a funny question the other day," Pat says. "I said, 'I know you're husband and wife, and I know you have the same coach. But Jorrit skates for the Netherlands and you skate for the USA. So, do you guys room together for the Olympics?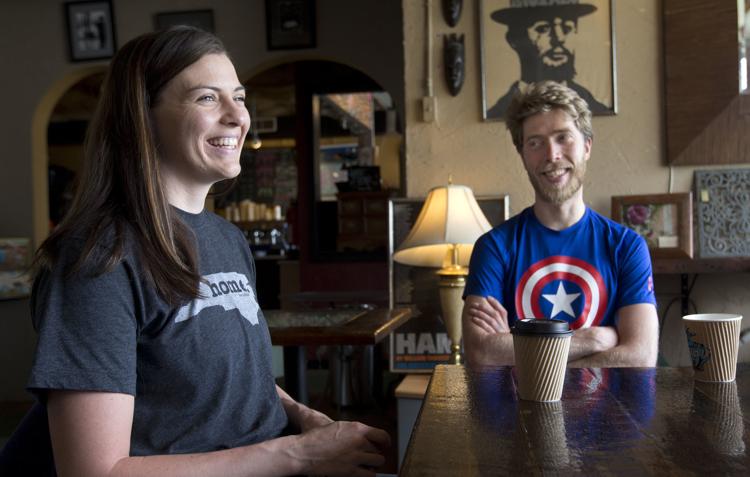 "She said, 'Well, we room separately. I would like to stay with my husband, but because I am on the USA team and he's on the Netherlands team, we can't.' So they're going to be in two different apartment buildings with their teams."
That team dynamic has been unusual since the last Olympics. U.S. Speedskating overhauled its coaching staff after the Sochi Games, just as Heather was settling in the Netherlands.
She trained separately from her teammates, sharing a coach with Jorrit. The couple makes their living skating for a pro team in the Netherlands, where speedskating is the second-most popular sport behind soccer.
"It has been hard for her," Pat says. "She gets along really well with all her (U.S.) teammates. They've bonded. But some of the behind-the-scenes stuff has been hard sometimes. It's easy for her to be out-of-sight, out-of-mind. Every once in a while they'll just forget and she'll get left out on an email. Little stuff like that."
But Heather is still very much part of team, still close with teammates. Her biggest rival, Brittany Bowe, is also a close friend and a former housemate when they lived in Utah.
"Brittany and Heather inlined together, and they've known each other since they were 9 or 10 years old," Pat says. "Now Brittany is 29 and Heather is 28. I think they definitely do make each other better. They both want to win, and when they race it's very exciting to see who's got the extra edge that day."
The families have grown close, too, over the years. Pat and Jeff have spent time with Bowe's family, parents Michael and Deborah, and sister Brooke.
"We're all Facebook friends," Pat says. "When we're at the same competitions, we'll sit together and talk. And we'll cheer for both of them. We know most of the families (of the U.S. skaters), and we try to stick together to support each other. It's nice, because we all get it, you know?"
Epilogue
They've all made sacrifices to raise Olympians.
Jeff Richardson still works two jobs. During the day he customizes vans for Ilderton Dodge's handicap conversion department. At night he works for Shelba Johnson Trucking, a furniture shipper with terminals in Archdale and Thomasville, as a trouble-shooter tracking lost freight and salvaging damaged goods.
Pat Richardson changed jobs since her last Olympic trip. She still works in a doctors office, moving from Cornerstone Oncology to Bethany Medical Center.
Pat and Jeff skated themselves, meeting as kids at the Rol-A-Rink, competing on four wheels in both speed and artistic skating. Now they watch their daughter on the world stage.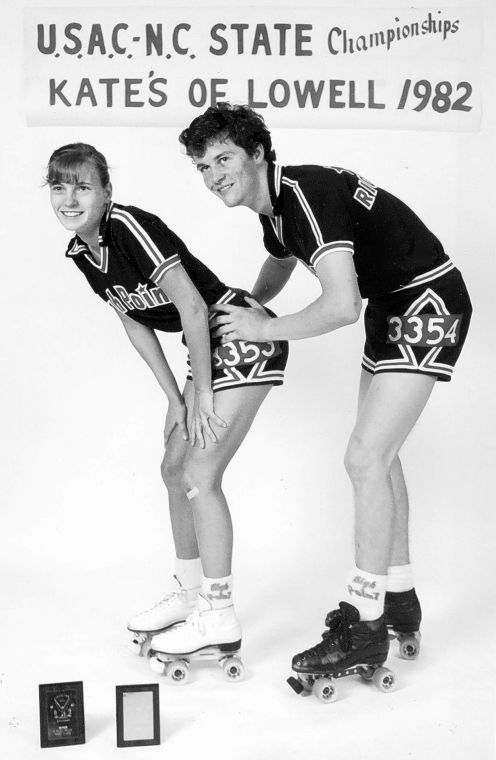 "I enjoy watching her skate," Jeff says. "I really do. It's something that we did when we were younger, but she's taken it to a whole new level."
Pat, meanwhile, sits on pins and needles.
"Watching her skate, it's very stressful for me," she says. "I just want to throw up because I'm so nervous for her. I'm more nervous than she is. I know she wants to be so good in every race, and all it takes is one little slip, one time putting that blade down wrong, and it can go bad."
Good or bad, the Richardsons will be there for their daughter. As they always have been.
Their little girl built for speed grew up fast, right before our eyes, becoming a strong, swift woman chasing Olympic dreams.