Property on South Sterling Street in Morganton has sold and a former restaurant building on the site has been demolished, paving the way for a previously announced new steakhouse.
According to documents filed with the Burke County Register of Deeds on Wednesday, a tract of land at 2156 S. Sterling St. has been sold for $780,000 from the Stroup family to FHN Morganton.
And on Thursday morning, the former Abele's Family Restaurant building that occupied the land for decades was demolished. In the afternoon, crews still were onsite loading pieces from the large pile of rubble into dump trucks and removing the debris from the site.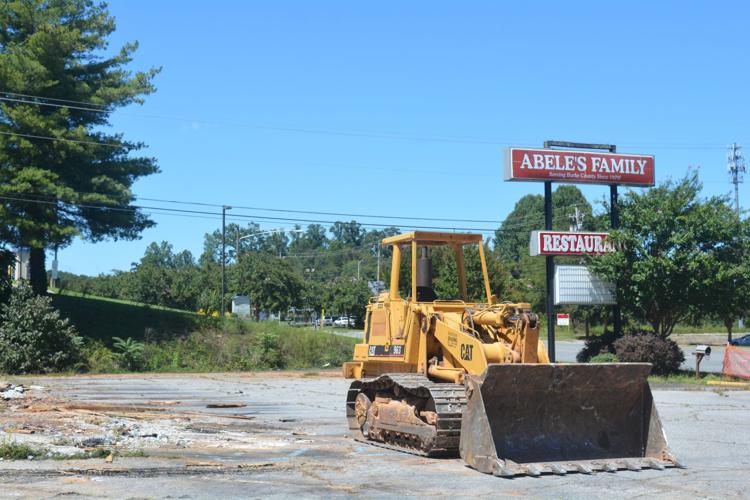 The site has been confirmed as the future home of LongHorn Steakhouse, an access road from South Sterling to West Parker Road is being built beside the property, and there are plans for a nearby hotel, as well.
Documents with the register of deeds show the restaurant property, identified as New Lot 1, is 2.261 acres. Stephen H. Stroup, Jane L. Stroup, John R. Stroup, Kathy B. Stroup and Patricia A. Stroup were the sellers to FHN Morganton, a Charlotte-based limited liability company.
A call on Thursday to Eric Nichols, the initial registered agent for FHN Morganton, seeking more details about the timeline of the LongHorn project went unanswered.
In May, Phillip Lookadoo, director of development and design for the city of Morganton, told The News Herald that plans for LongHorn showed the steakhouse will be 5,465 square feet with proposed seating for 274 and a total of 125 parking spaces.
The access road will align with the Carolinas HealthCare System Blue Ridge hospital parkway and the restaurant building that formerly housed Zeko's Village and, before that, Pizza Inn was demolished earlier this month to make way for that construction project.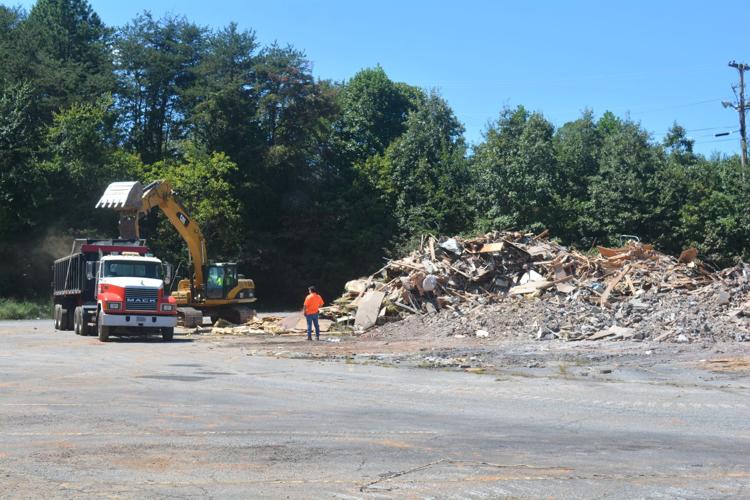 A conceptual site plan along the planned access road unveiled in the summer of 2014 includes the new hotel, the restaurant and possible other businesses.
Realtor Mike Watts, who is the broker for the sale of the property, told The News Herald in May that plans include a select service hotel with around 100 rooms to be located on the property on the hill behind Sonic Drive-In that will have visibility from Interstate 40.
The budget for the access road project, expected to be finished this year, is a little more than $1.3 million, which the city received by way of a grant from Appalachian Regional Commission in 2017.
Watts said in May that the ARC grant had the stipulation of a hotel and a minimum number of jobs. To meet the minimum number of jobs required, a restaurant element had to be included in the development.
Justin Epley can be reached at jepley@morganton.com or 828-432-8943.