A conversation about PTSD
Vietnam vet recalls military experience, addition and coping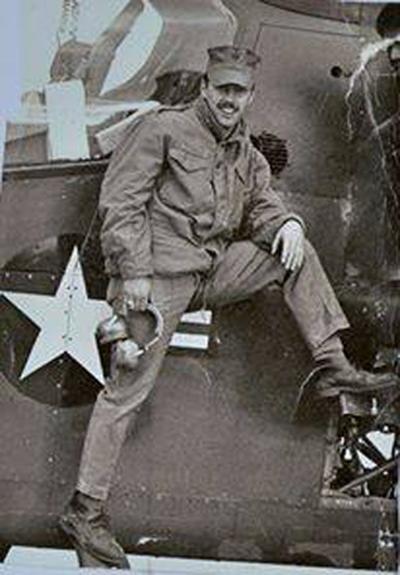 In the late 1980s, the National Vietnam Veterans Readjustment Study (NVVRS) reported that an estimated 15 of every 100 Vietnam veterans had experienced post-traumatic stress disorder, or PTSD. Among those statistics, a local veteran found the key to tranquility through plastic models of World War II tanks and fighter jets.
Mark Becker, a Vietnam veteran living in Marion, spoke candidly with The McDowell News regarding his experience in the Marine Corps near the end of the war, the fallout of his personal life with PTSD and the efforts he's made through building models and sharing his stories to help other vets in need.
A native of upstate New York in the mid-70s, Becker enlisted to fight in Vietnam on the influence of his high school JV and varsity football coaches, a Korean War and World War II vet, respectively.
"I had a scholarship to play football at Plattsburgh University (SUNY Plattsburgh) in upstate New York," said Becker, "but I wanted the challenge. And I got it."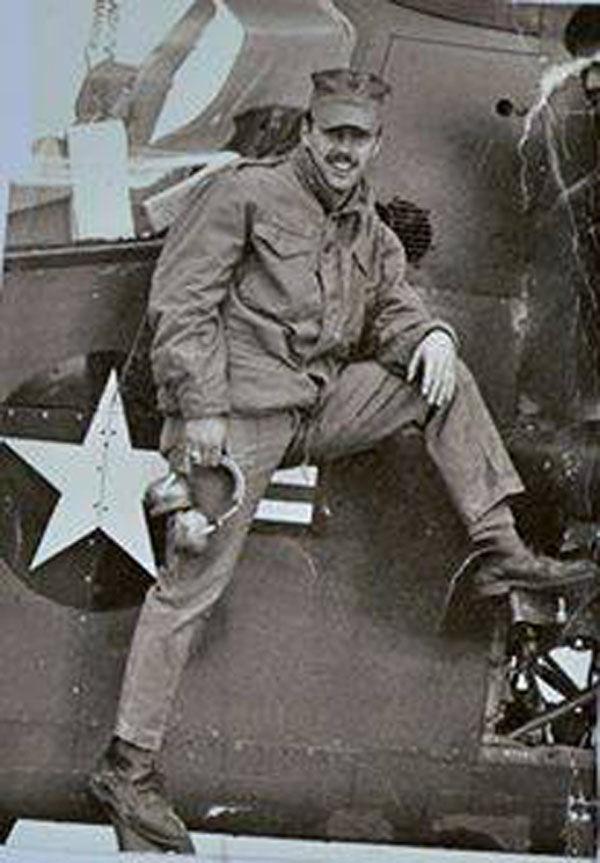 In March 1972, Becker became a Marine Corps following a 13-week boot camp (an experience he likened to the 1987 film "Full Metal Jacket").
"I went to Memphis after boot camp and (had) been in the class for about three days and this gunnery guy comes in, talks to the instructor, and he said, 'Everybody listen up. We need some volunteers for crew chiefs and door gunners on helicopters. Anybody interested?' There was probably about 25 of us in there and six of us raised our hands. He said, 'Alright, alright. Any questions?' I said, 'How come you needing all these crew chiefs and door gunners?' He said, 'Cause the NVA (North Vietnamese Army) are getting good at shooting them down in Vietnam.'"
As Becker goes into detail about the more harrowing aspects of his experience, his attention fades in and out, drawing himself into his memories for clarity. In particular, he recalls the Fall of Saigon in April 1975.
"We were flying in the morning and heard on the radio that two Marines had got killed from the rocket – Lance Corporal Darwin Judge and Corporal Charles McMahon got killed, the last two killed in Vietnam," said Becker. "Yeah, it was kind of nasty. I remember my last thought, cause we were manning control and reconnaissance and keeping tabs on the NVA, and made sure the zones were alright and weren't gonna be bothered by the advancing NVA. And I remember when it was all done that last flight, going back out to the ship, I looked up and down the coast and there were thousands of crafts trying to get picked up, trying to get away from the NVA, because it was a bad story when they got there. Yep, fall of a country. ... "
"Yep, fall of a country," he said with a long pause. "I remember we'd gas up and go fly back in and at times when fueling up, we'd have helicopters landing and they were shoving those off over the deck and into the ocean to make room for other ones. One sad part about it was I remember those times going back and forth to refuel, we were maybe 70, 80 feet off the water and would fly over a family that's boat had capsized and you'd see the father holding the child and trying to tread water, you know, waving for help, and all you can do is look back at them and fly on over cause you know what's gonna happen."
Three days after Becker left Vietnam, the symptoms of PTSD had begun to settle in.
"I woke up one night from a nightmare and said, 'What the hell is that? Where'd that come from?' And that's where it started, the early stages of PTSD," said Becker. "I didn't know it at the time cause I was going crazy. I got finished with my tour overseas, got back home with my first wife and my baby, went to California and got stationed out there, and I was still bothered. I was having the nightmares and started using drugs and was self-medicating, stuff like – like, if I went into a meat department of a store, I'd have to get out of there cause it'd send me back to dead bodies and all, so I'd have to get out."
According to Becker, the symptoms of PTSD, along with medicating himself with heroin, began to take violent tolls on himself and his family.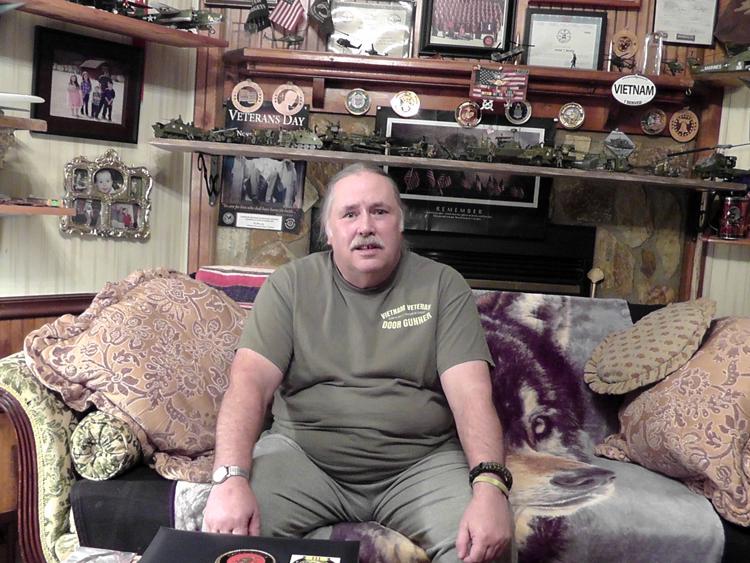 "My first wife, she didn't know I was hiding that heroin use from her," Becker admitted. "But one night, I went off and got violent, locked and loaded on her with a machine gun that I'd smuggled back from overseas and started shaking and threw the gun on the bed and said, 'That's it, we're going home tomorrow.' We got her stuff packed up and took her to the airport. I was cold, emotionally numb. The doors opened, she had the baby and a suitcase, I had two suitcases, I threw them in the airport and walked off. PTSD can do it to ya."
Through many programs in the subsequent years, Becker was able to semi-control his condition, even writing an essay on PTSD in 2007. But, according to him, it was during a 60-day program with the Veterans Administration in Hampton Roads, Va., that he would learn about a nonprofit based in Creedmoor, N.C., that would assist in his catharsis.
"I was building models before I went to this PTSD program, and when I went there they had a closet full of them," recalls Becker. "And I said, 'Hey, let's start putting some together,' so we sent a letter to him and that's how I met Jon Emery."
The meeting with Emery would introduce Becker to Models for Troops, the 501 (c)3 that provides plastic model kits, sanding sticks, glues, trimmers, brushes and paints to active, medically retired, disabled and injured veterans as a means of therapy.
Since then, Becker's amassed a collection of over 200 plastic kits of fighter jets, jeeps, WWII-era aircrafts, Huey helicopters and tanks, all of which adorn the inside walls of his home.
"He's a lifesaver," said Becker. "I've written to him before and said, 'Jon, you've saved my life."
"Veterans with PTSD need to get the help," said Becker in closing thoughts. "The military creates the beast, and we have to take it when it comes home. I've seen what it's done to them. When you look at a veteran, give them thanks. They're all brothers and sisters."
For more information on post-traumatic stress disorder, visit https://www.ptsd.va.gov/.
For more information on Models for Troops, email Jon Emery models4troops@gmail.com.