If you love music, Sunday night should be extremely important to you.
Because the Grammys are Sunday night, and awards are important, you guys. You should take them seriously. They should affect what music you care about and who you listen to.
But we always seem to tune in to the Grammys because, unlike a lot of other stale awards shows, entertainment is baked into the format. The Grammys always deliver with tributes and mash-ups and wild stage shows. 
On Sunday, we'll find out who will crowned king (or perhaps more likely, queen) of music.
This year, Kendrick Lamar (8 categories ) and Drake (7) lead the pack with the most nominations, but they're closely followed by Brandi Carlile (6), Cardi B (5), Lady Gaga (5), Maren Morris (5), H.E.R. (5) and Kacey Musgraves (4).
Before Sunday's show — which will feature all the above artists plus Camilla Cabello, Dolly Parton, Miley Cyrus, Post Malone, Diana Ross and lots more — I reviewed the long list of nominees and will predict who will win the top categories as well as who I expect will be the night's biggest winners and losers.
(And because they don't always get it right, I'll tell you who should win, too.)
* * *
Wait, what's the difference between Record of the Year and Song of the Year?
Before we get to predictions, remember, the Grammys can be confusing. Award titles seem similar, and sometimes there are blurred lines between a song's popularity and when it contends for awards. So here's a quick explainer:
Album of the year: An album award (just like its title suggests). Awarded to the artist and/or producer of the best album.
Record of the year: A song award. Awarded to the performer and/or producer of the best recording or performance of a song.
Song of the year: A song award. Awarded to a songwriter, who may not necessarily be the song's performer, for the best-written song.
Who is eligible?: How are Taylor Swift and Pink (whose albums came out in 2017) up for awards? The Grammys have a somewhat peculiar eligibility window, which lasts 12 months but not exactly a calendar year. This year's window was Oct. 1, 2017, and Sept. 30, 2018. Swift and Pink's records came out in October and November 2017, making them eligible. 
* * *
Now, on to the good stuff, my predictions:
ALBUM OF THE YEAR
"Invasion of Privacy," Cardi B
"By the Way, I Forgive You," Brandi Carlile
"Beerbongs & Bentleys," Post Malone
"Dirty Computer," Janelle Monae
"Golden Hour," Kacey Musgraves
"Black Panther," Kendrick Lamar and various artists
Should win: Cardi B and Brandi Carlile made two very different but very excellent records, both of which are highly deserving.
Will win: "Black Panther," making it the fifth soundtrack to win this award. It is deserving, considering Kendrick Lamar was asked to help with a soundtrack and made a killer record instead.
Possible upset: Kacey Musgraves, whose pop album was just OK but still pretty popular.
* * *
RECORD OF THE YEAR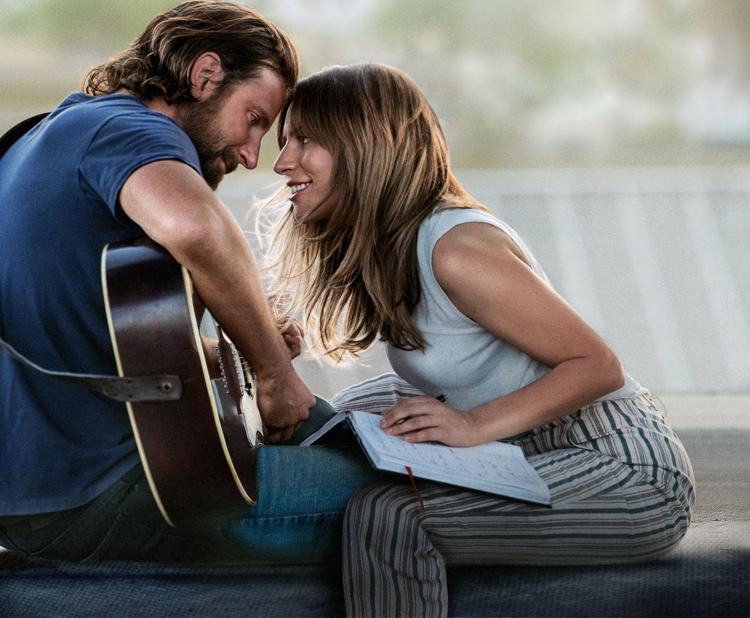 "I Like It," Cardi B, Bad Bunny, J Balvin
"The Joke," Brandi Carlile
"This Is America," Childish Gambino
"Shallow," Lady Gaga, Bradley Cooper
"All the Stars," Kendrick Lamar, SZA
"Rockstar," Post Malone, 21 Savage
"The Middle," Zedd, Maren Moris, Grey
Should win: "This Is America." Nothing captured the times — anger, frustration or simple fascination with a viral moment — as much as this song.
Will win: "Shallow," which is basically a bunch of catchy choruses stuck together over a movie trailer filled with beautiful people. Sadly, it's not even the best song in "A Star Is Born" let alone the best song released in 2018. 
Possible upset: "All the Stars," the most radio-friendly song Kendrick Lamar has ever recorded, or "God's Plan," which dominated 2018, ranking No. 1 on Billboard's year-end singles chart. 
* * *
SONG OF THE YEAR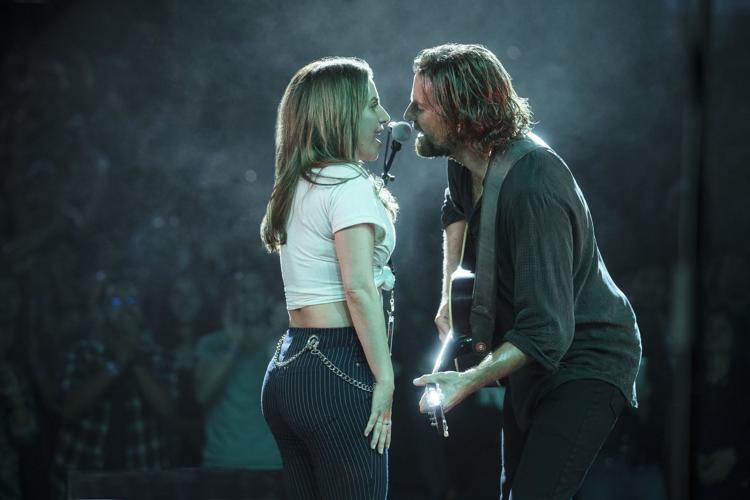 "All the Stars," Kendrick Lamar, SZA, Al Shuckburgh, Mark Spears, Anthony Tiffith
"Boo'd Up," Ella Mai, Larrance Dopson, Joelle James, Dijon McFarlane
"God's Plan," Drake, Daveon Jackson, Brock Korsan, Ron LaTour, Matthew Samuels, Noah Shebib
"In My Blood," Shawn Mendes, Teddy Geiger, Scott Harris, Geoffrey Warburton
"The Joke," Brandi Carlile, Dave Cobb, Phil Hanseroth, Tim Hanseroth
"The Middle," Zedd, Grey, Jordan K. Johnson, Stefan Johnson, Marcus Lomax
"Shallow," Lady Gaga, Mark Ronson, Anthony Rossomando, Andrew Wyatt
"This Is America," Childish Gambino, Ludwig Goransson, Jeffrey Lamar Williams
Should win: Carlile's wonderful folk ballad, which is the only non-pop song on the list.
Will win: "Shallow." Again. Dang it. The tune has advantages the other songs don't: Being in a hit movie, on its way to Oscar gold and also being nominated mostly against a bunch of very good hip-hop, which will split hip-hop-friendly voters.
Possible upset: Drake, who is nominated often and will likely earn a lot of votes based on both his current material and his legacy.
* * *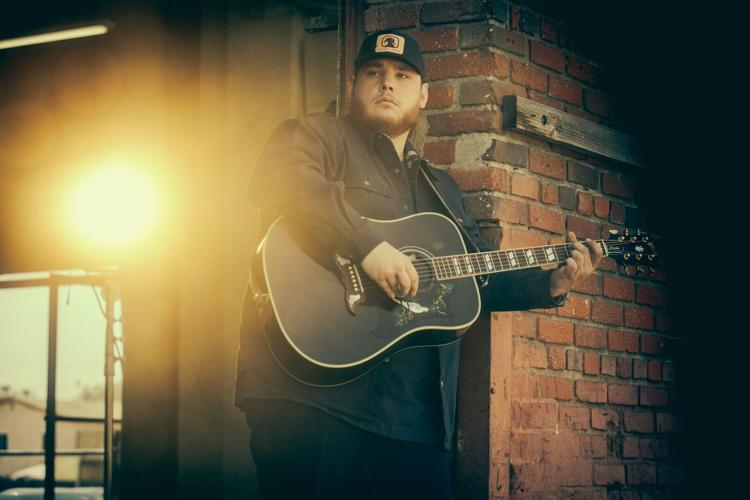 Should win: Dua Lipa, a talented and rising pop star.
Will win: Luke Combs seemingly came out of nowhere, scoring four No. 1 songs off his debut album and selling out an entire arena tour. 
Possible upset: H.E.R., who is nominated elsewhere in the top categories, or Greta Van Fleet, whose vintage rock sound will seem like fresh air to rock-loving Grammy voters.
* * *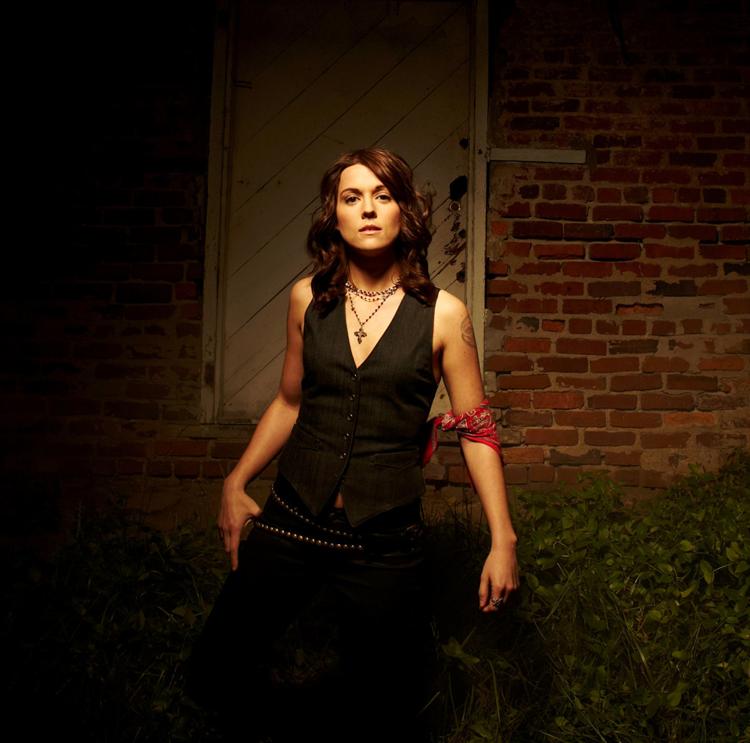 Women: After being light on nominations last year, women are heavy on the list this year. The top nominees include Brandi Carlile, Cardi B, Lady Gaga, H.E.R. and Maren Morris. And six of the eight Best New Artist nominees are women. 
Mac Miller: After his shocking death, the rapper will likely earn his first Grammy in his first nomination.
Kendrick Lamar: Leading the pack with eight nominations, Lamar will likely go home with some gramophones. And he deserves it, especially after losing out in previous years to inferior music.
Brandi Carlile: She deserves all the wins she gets. Even if she doesn't win some of the top categories, Carlile should clean up in the Americana and roots awards.
* * *
THE BIG LOSERS
Post Malone: We could just make a "what a big loser, just look at the guy" joke, but instead we think he simply won't win the four categories in which he's nominated. The rapper didn't get nominated in rap because — guess what? — there's not enough rapping on his record, and he'll get cleaned up by the superior pop artists he's facing.
Taylor Swift: Some critics loved her new album, "Reputation," and fans certainly did. But the Recording Academy decidedly did not, leaving her with just one nomination (pop vocal album) that she'll surely lose to Camilla Cabello or Ariana Grande.
The bloated ceremony: The Grammys are billed as "music's biggest night," and to that extent, it's factual. It's a three-hour-plus show packed to the brim with performances. But it's going to feel even crazier as the top award categories have been expanded from five nominees to eight. As we've seen with the Oscars, expanding the number of nominees doesn't make things better. It just further clogs up an already unwieldy telecast. 
Drake: He's up for a lot of awards, but he's mostly up pitted against Kendrick Lamar, who seems poised to take home a whole lot of gold.