Why, of all the Christmas movies in all the Christmas movie canon, did "A Christmas Story" stick around when so many others slid into oblivion?
Save maybe "It's a Wonderful Life" and "Miracle on 34th Street," Bob Clark's 1983 coming-of-age comedy takes up more cultural real estate than any other yuletide classic. And it unquestionably gets more airtime than any other Christmas flick.
Initially a box office disappointment, "A Christmas Story" started picking up fans when the film first aired on HBO in 1985. The fandom only snowballed from there. By 1997, the movie was so popular that TNT ran its first 24-hour "Christmas Story" marathon, which became a 20-year tradition.
The marathons, which have since moved to TBS, score tens of millions of viewers each year. If you somehow still haven't seen at least parts of "A Christmas Story," you almost had to have been actively trying to avoid the film.
If you are one of these people, let me explain: "A Christmas Story" follows the adventures of the young Ralphie Parker (Peter Billingsley) and his friends and family leading up to Christmas in the early 1940s. The film was based on the semi-autobiographical stories of Jean Shepherd, who narrated the movie.
"A Christmas Story" has become an inextricable part of the holiday season. But again, why? What makes the movie so special?
For answers, we enlisted the help of a bully and a nerd.
Actors Zack Ward and Scott Schwartz played, respectively, the yellow-eyed schoolyard tyrant Scut Farkus and the tongue-stuck-to-a-frozen-pole Flick. In the film, they had an abuser-victim dynamic, but in real life, the two are great friends.
Ward, 47, and Schwartz, 49, now travel across the country attending "Christmas Story" screenings.
They've had a lot of time to think about the film. Over the last 34 years, they've seen it grow from a tepidly received dud to a universally beloved classic. They're old enough to remember when nobody cared about "A Christmas Story."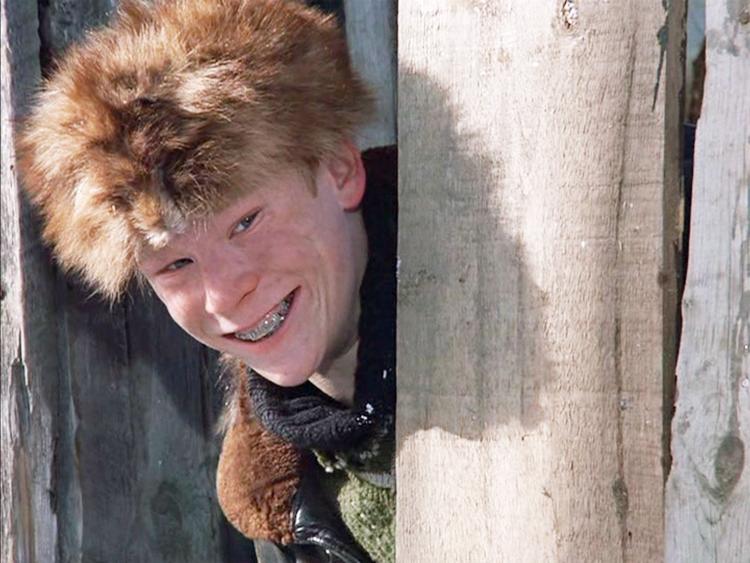 'Nobody knew, nobody cared'
Ward was around 14 when "A Christmas Story" came out. He was growing up in Canada at the time and took a French girl on a date to see the movie. "We see the movie," he said. "And I walk out, and I'm nervous. I said, 'Did you like the movie?'
"She said, 'No, I don't like this so much.' And she leaves. That was it. She gets in the subway and leaves.' "
Ward has since gone on to have a prolific acting career in film and television. ("I think I've done every single 'CSI,' " he said.) But he didn't achieve any sort of fame from his first feature. Not initially, at least.
"Because the movie didn't really have any impact from the theaters and because I lived in Canada," he said, "I was in an environment that had no star system. Even if the movie had blown up, it wouldn't have had any effect on me whatsoever. Nobody knew, nobody cared."
Scut Farkus might have been a bully, but Ward was bullied. At school, he was turtled. "That's when they pull your sweater over your head and punch you in the face," he said. "So that's what a big celebrity I was."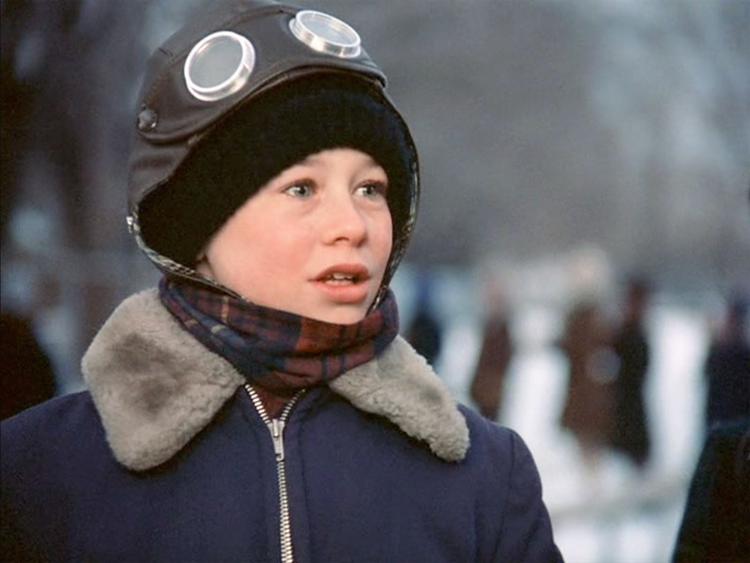 By the time Schwartz starred in "A Christmas Story," he had already achieved a bit of fame, starring in the comedy "The Toy," alongside Richard Pryor and Jackie Gleason.
The day he shot the scene where he was triple-dog-dared into sticking his tongue onto a frozen pole, he wasn't thinking, "This is it. This is my claim to fame."
"It was just another day of shooting," he said. "It was 25 degrees below, with the wind chill. In the script, it says 'Flick sticks tongue to pole.' That's it."
The screaming, the crying, the waving of the arms, "all the other stuff, I just came up with."
The scene took 11½ hours to shoot, Schwartz said.
"The pole was my buddy for the day," he said. "It was cold as hell, and I was in pain."
Still, he said, "It was fun."
However unpleasant the day, it was probably worth it. Schwartz did get a statue out of it, after all.
For the 30th anniversary of the film, Hammond, Indiana — the home of author and narrator Shepherd — erected a bronze statue of Flick's dare gone wrong.
Growing popularity
Ward said the film's status has improved over the course of his life and career, though not all at once. "It grew very organically and slowly," he said.
Though he recalls the moment when he realized just how popular the movie had become. It was at the 20th anniversary event for the film in Orange County.
"There was a line of like 3,000 people, and it was that moment when your brain goes click," he said. "I had no idea anybody cared at this level."
The film's perennial basic-cable blitz has ensured that multiple generations have not only seen the movie but that quite a few of them can quote it line-for-line.
"The awareness of the film really happened on VHS," Schwartz said. "People were passing the movie along. 'Hey have you seen this? You've got to watch this.' "
But nobody could have predicted its eventual success, he said.
The film's fame hit Schwartz around the time that Ralphie's movie home (in Cleveland, Ohio) had been restored as a museum and overnight hotel. And maybe also when the film started making merchandise so long after its initial release.
"That's unheard of," he said. "For a film to be 13, 18, 20 years old and to be doing merchandising for the first time."
More than mere popularity, the film also has grown in prestige. Though the critical response was middling at the time, "A Christmas Story" is now regarded as highly by critics as it is by audiences. In 2012, the film was selected for preservation in the National Film Registry by the Library of Congress.
Clark's world
Ward likes to jokingly talk trash about other Christmas movies, like "It's a Wonderful Life" or "Miracle on 34th Street," but he really does believe "A Christmas Story" has something those films lack — something that helps explain its enduring popularity.
"Those movies, although they're classics, don't really translate to a younger audience," Ward said. "They don't translate to a younger audience because they don't speak to a younger audience."
Part of this comes from how Bob Clark directed the film, he said.
"With 'A Christmas Story,' Bob Clark literally shot the entire thing from the perspective of the lead character," Ward said. "To the point where he cut out the floor of the set in order to make the dolly get lower so it could be from a child's POV. It's brilliant because that's why when little kids watch it, (they're) always looking up at the adults. It's always (Ralphie's) story. For children, as they watch the movie, they don't feel little. I think that's part of the movie's genius."
For Clark, who died in 2007, "A Christmas Story" was quite a departure. He previously had been behind such adults-only entertainment as the "Porky's" movies and gory slashers like "Black Christmas."
"Certain people specialize in certain things," Schwartz said. "Bob wasn't like that. Bob did horror. He did off-the-wall comedies. Then he does a complete 180 and does a total family movie."
But even if "A Christmas Story" was a family-friendly comedy, Clark and Shepherd aimed plenty of the humor and insight over the heads of their younger audiences.
Adults, more so than children, can appreciate the marital conflict that arises over a leg-shaped lamp. They know why it's funny that a middle-class dad from the 1940s doesn't know how to say "fragile." (Personal note: The film's Chinese restaurant scene was how I first learned about racism.)
"It's a generational film," Schwartz said. "I don't care if you're 7 or 77, there's something in the film that touches you."
One of the family
When Ward and Schwartz go to "Christmas Story" screenings, audience members will invite them to their homes for dinner. The movie's been sinking its Christmas tree roots into the cultural consciousness for more than three decades now, long enough for the actors (even those in smaller roles) to forge strong bonds with fans.
Ward recalls the time a man in his 70s walked up to him and Schwartz at one of the screenings.
"Where are the kids from 'A Christmas Story'?" the man asked them.
Ward: "I raised my hand and said, 'That's us, sir.' And he's like, 'No, that was shot in the '40s.' "
Some people see the movie like that, Ward said. It's that personal for them. Some whole families embrace it to such an extent.
"People will walk up with their children and their grandchildren and their great-grandchildren," Ward said. "I've had four generations standing in front of me who have all watched the movie. They watch it every single year."