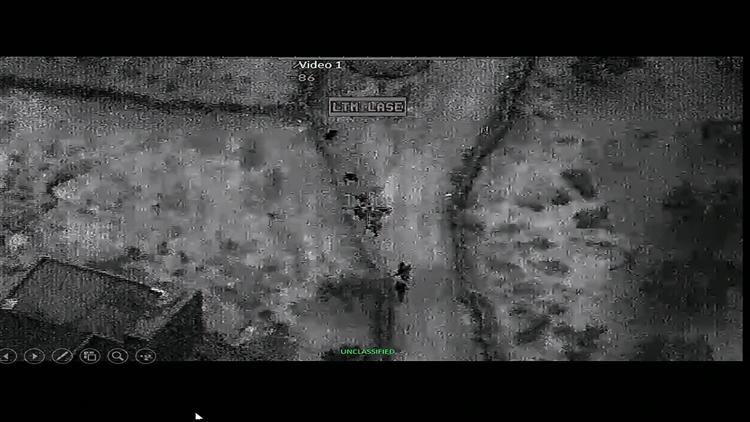 McKenzie said the Kurdish-led Syrian Democratic Forces provided "early intelligence" that "was very helpful to us," adding "So I would say that they were part of it" while making it clear that only US personnel were involved in the raid itself.
He said that the US had "fleeting and actionable" intelligence on the ISIS leader's hideout prior to launching the operation.
Video was also provided showing US helicopters conducting strikes against enemy fighters that had fired on the US aircraft as they approached the target. McKenzie said that those airstrikes killed some 10 to 15 enemy fighters but those forces are not necessarily believed to have been affiliated with Baghdadi and were possibly members of one of the many armed militant groups that occupy the area around the compound and would be hostile to the presence of US or other international forces, underscoring the risks involved in conducting a raid in that part of Syria.
US aircraft also targeted at least one enemy vehicle that was approaching the site and was perceived to be a threat.
McKenzie said that the US team was able to recover documents and electronics at the site before the compound was destroyed in an airstrike as part of an effort to prevent it from becoming a shrine for extremists. He added that the recovered documents and electronics will be exploited in the hopes of providing intelligence that could aid future operations against ISIS.
Minutes after the Pentagon briefing, Trump began his remarks at the Medal of Honor ceremony for Army Master Sgt. Matthew Williams by thanking Secretary of Defense Mark Esper for the raid that led to the death of Baghdadi.